Rethink DNS + Firewall is the easiest way to monitor app activity, circumvent Internet censorship, block ads and trackers on your Android device.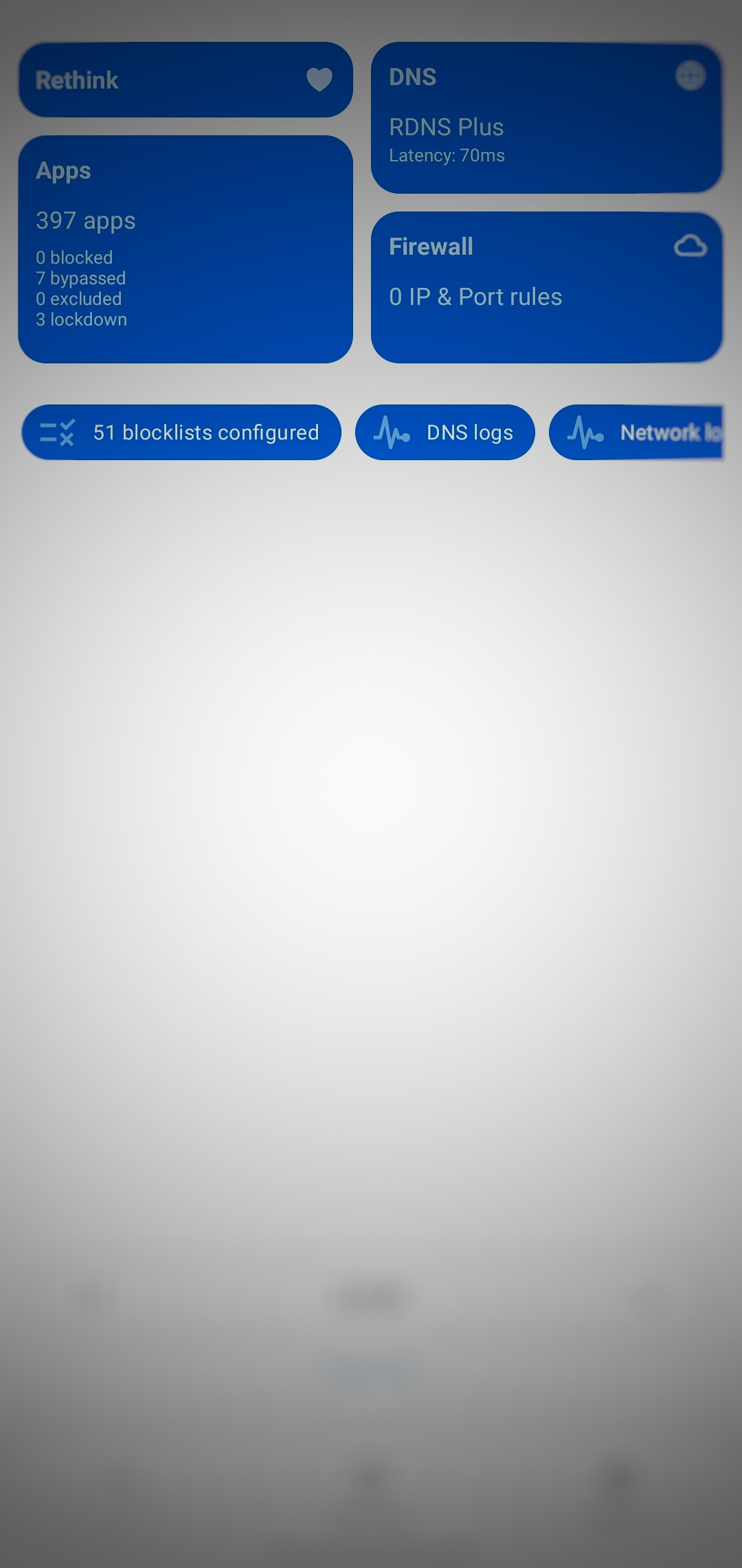 Part of

MVP program
Features
Android Firewall
Prevent apps from connecting to the Internet
A firewall can block any app connecting to the Internet over Wi-Fi or Mobile data. Since most forms of surveillance require the data to be sent over the network to a server, firewalling them effectively mitigates that threat (File Managers, Alarm Clock, Calculator are few such examples of apps that do not require any Internet access to function).
Your Smartphone's network traffic is tunneled through our app (by the means of a Virtual Private Network). Any outgoing connection from blocked apps are stopped right in its tracks.
Content Blocking
Block ads, trackers, malware, and more
Messaging apps, for instance, can't be firewalled altogether, but can be, instead, blocked from accessing certain server endpoints of known ad-networks and trackers. This is how popular browser-based content blockers like uBlockOrigin work (in addition to doing a host of other things).
Specifically, this is done by firewalling traffic at the DNS layer: By sending empty responses when asked to resolve blocked domain names. For example, domain name of a known tracker, say follows.you.everywhere.com, is never resolved by Rethink; resulting in effectively letting other traffic from the app through, but to this particular domain.
Our test runs show that a typical Android device sends upto 60% of the traffic to known trackers and ad-networks.
Anti-Censorship
Circumvent the most common way the Internet is censored
The app encrypts your requests sent to Domain Name System (DNS) resolver run by us with presence in 200+ locations worldwide. DNS resolvers are the address book of the Internet: A DNS server provides the exact addresses you need to visit a website or open an app.
By encrypting the connection to DNS resolvers Rethink helps ensure that the results are not manipulated by censors.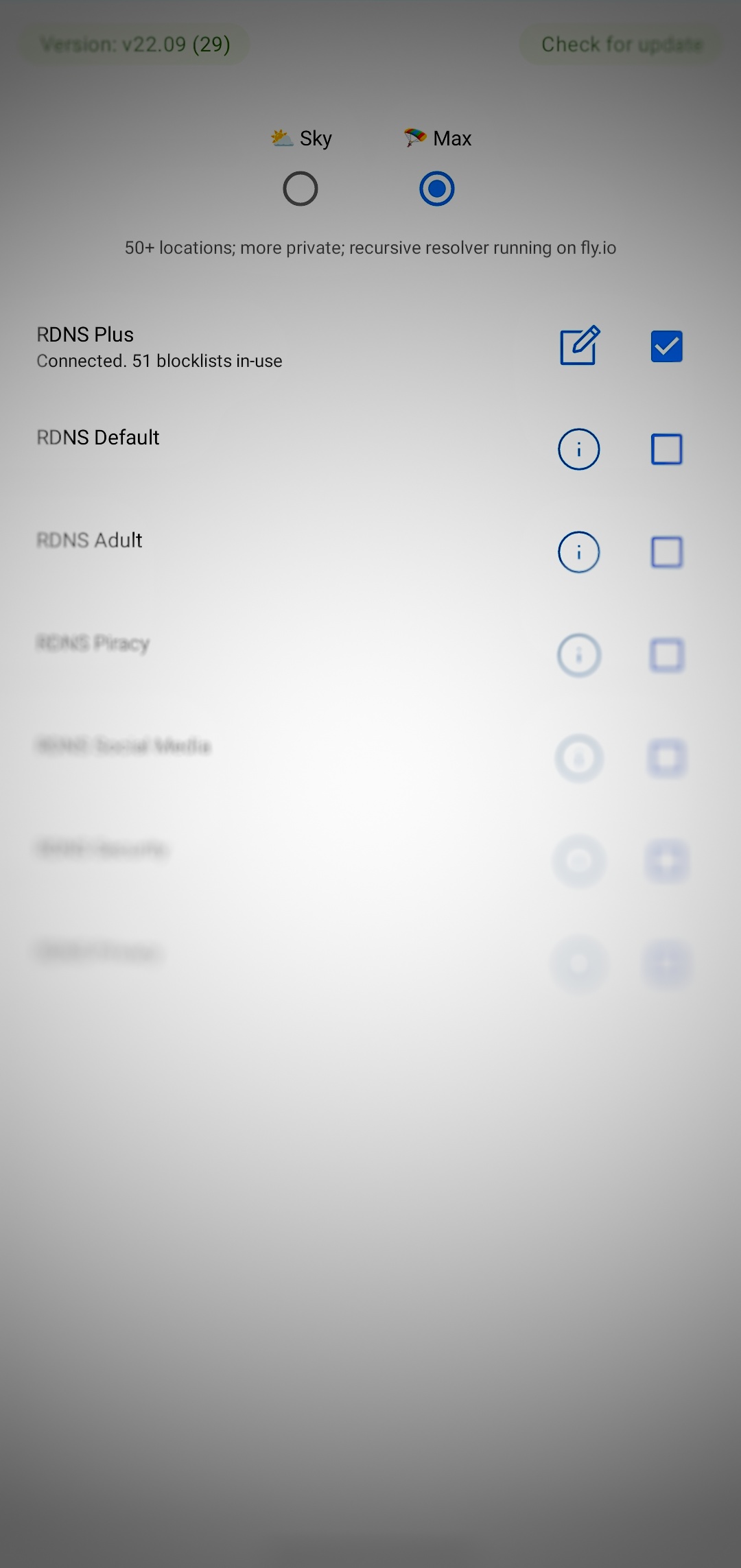 Monitoring
Keep tabs on incoming and outgoing Internet traffic.
The Rethink DNS + Firewall for Android keeps a log of connections every app makes and tracks its data use. Automated reports flag previously unknown or suspicious connections, and reveal the extent of surveillance. In our tests, around 60% of the traffic is flagged and reported as being initiated by known spyware. These connectivity logs are made available in near-real time to you for your analysis.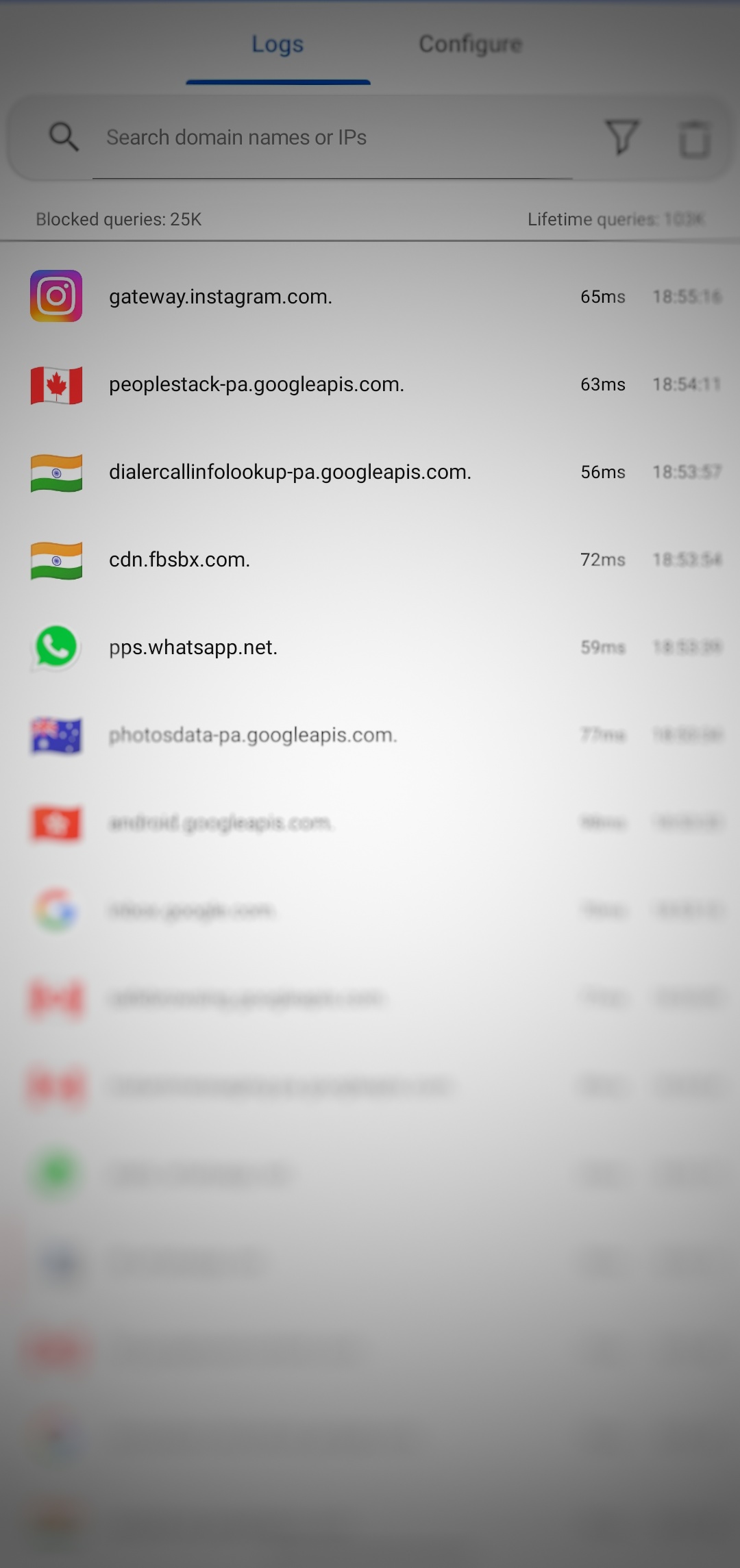 3 categories
Parental

block adult, piracy, gambling, dating, social media

Security

block malware, ransomware, cryptoware, phishers & other threats.

Privacy

block adware, spyware, scareware, & trackers.
FAQs
Who are you?

RethinkDNS is developed by engineers who previously worked at AWS, IBM, and Scientific Games, out of distaste for the surveillance economy and frustration with the lack of easy-to-use security apps for the 2 billion unsuspecting Android users.

Where are you going with this?

RethinkDNS' goal is to turn Android devices into user-agents: Something that users can truly control to match their needs and expectations.

How much does it cost?

The RethinkDNS app is free and open source and will remain so. RethinkDNS' cloud services as our content-blocking DNS service, however; will have both a free and a paid tier.